Latest NewsFeeling Anxious During Lockdown? Our Tips on How to Cope This pandemic has forced many to reevaluate and change their usual behaviour. Changes to daily routines can be exciting or can cause real stress and anxiety. 
In such unprecedented times, it's unclear how many more lockdowns we will experience, so it is a good idea to prepare and adapt . The most common problems that people encounter in lockdown are anxiety and worrying, lethargy and being demotivated, social isolation. 
Finding yourself demotivated or anxious at times is normal, however, if you feel sad, anxious or demotivated for over 2 weeks, you may want to consider getting some help.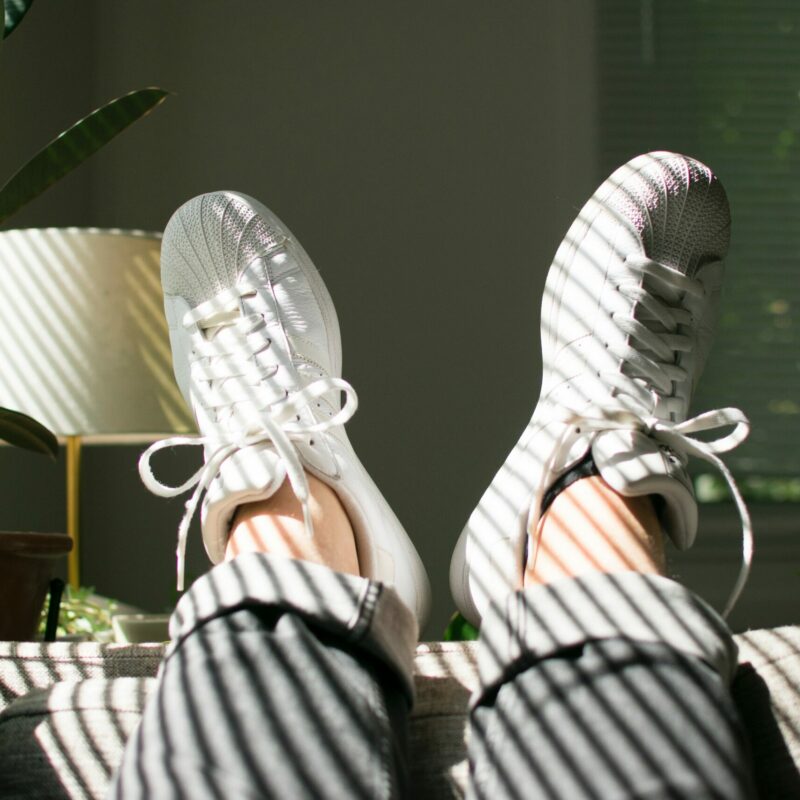 There's not a lot that we can do about the lockdown itself, except wait until it's lifted. While you are waiting there are few things you may be able to do in order to decrease anxiety, feel motivated and ultimately, happier. 
Try not to worry – it's ok to think about a problem, however, there is a difference between real and hypothetical problems. Make sure you don't let your mind "worry" unnecessarily, as that can lead to 'what if' scenarios snowballing without arriving at any useful destination. What if worries are hypothetical, meaning you will never find a solution and there is no point worrying about something that you cannot change. If you decide to worry about something that you can do something about, then it's time to start the preparations to make the change, whether it's your career or knowledge base or anything else that is on your mind. 

Focus on what you can do, not what you cannot do due to the lockdown

Remember it is normal to have doubtful thoughts that cause anxiety- when you have doubts, then ask yourself: Is there anything I can do about it now? If your answer is "no", then it's most likely that this worry is hypothetical and therefore not real.

Anxiety is an adrenaline response, and what helps decrease anxiety is physical exercise. Go for a walk or run to get some of your unused energy moving. 

Think about odd jobs at home that you can do. Yes, the ones you've thought of doing many times before but have put off or not gotten round to

Make sure you maintain a routine as much as possible. Going to bed at the same time or having your meals regularly will help keep some normality to your day

Pay attention to your activities with more care. If you have found yourself rushing around when you were working, then it's a good time to take  care and enjoy all the activities you do. 

Take up a new hobby if you can (Something you can do while the lockdown lasts)

Don't scroll social media, looking at how 'happy' others are. Switch off your phone for a few hours a day and find something else to do, something that does not involve the internet, TV, or gaming.

Don't spend all day watching TV 

Don't stay in bed all day, doing nothing. Try to get your body active

Don't stay up all night and sleep during the day. Try to go  to bed roughly the same time each night. 
Overall, keep your mind occupied, keep your body active and keep contact with your family & friends. This current situation won't last forever and you will get through it. 
If you need any support right now, book a consultation or call us today to speak to one of our accredited therapists.
Sign up below to hear more from us!
How we can help you Related News & Advice
Awards, Accreditations & Partners
Our therapists are accredited with the following UK and EU boards:
We are also able to accept clients who are insured by AXA, WPA and BUPA
*Please enquire for all other insurance companies*