Latest NewsStressed About The Festive Season?

Stressed out about the Holidays?
The festive season is approaching. This time can cause considerable stress for many, which can dampen the enjoyment of the holidays. But it doesn't have to be a stressful time! There are a few things you can do to alleviate the stress and work towards a festive and happy holiday.
Remember that the festive season is an annual event – If you don't get it "right" this year then you have plenty more chances, it's not the end of the world.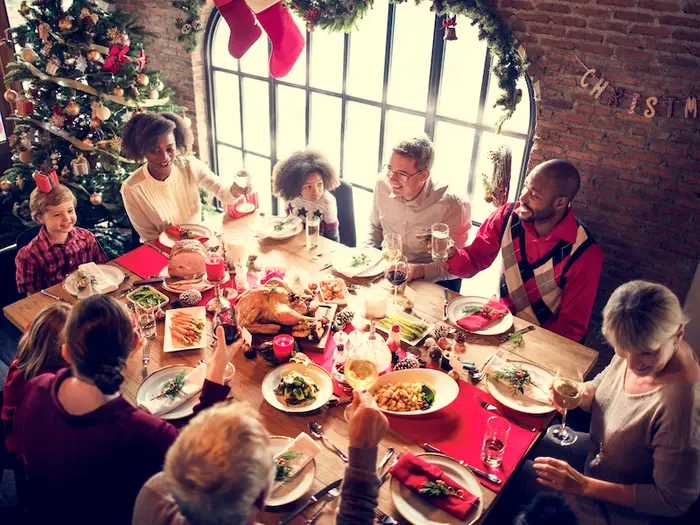 Evaluating your festive traditions
Every family and community has slightly different traditions for the festive period, whether you celebrate Christmas, Hanukkah, or you're just enjoying a break from work or school. This means that your view of the festive season is moulded by your parents and what they experienced at this time of year, along with generations of fond or negative memories passed down.
These memories dictate your view of what the festivities should be; whether it's spending time together with family or whether it's not celebrating at all.
As an adult, forming your own family unit will require adaptations to your holiday traditions. People from different traditions have come together; you have brought your views and expectations of the festive season and your partner brings their own.
It can be easy to merge these if you come from similar backgrounds and both have similar expectations, but this grows more complicated when your traditions are different.
Making changes
Our best advice would be to discuss your similarities and differences with your partner. What do you both enjoy and value about the festive period, and what do neither of you like about it? Come up with a compromise that suits you both.
Keep in mind that as you form your own family unit, your parents may still be a close part of this but will not necessarily have the same influence as they used to over your life and decisions.
You can also rethink your traditions around giving gifts! Rather than mindlessly wasting money and contributing to the destruction of the environment, be mindful when considering presents and cards.
Maybe consider an e-card over physical greeting cards, or make a point of spending time together instead of offering thoughtless presents. Maybe consider doing a secret santa amongst friends or family, instead of buying gifts for everybody?
Looking to the future
The world is changing, and the festive season will have to change too. Due to the travel restrictions and health fears covid has placed on us, we are forced to change our behaviour.
Embracing technology more while looking after the environment. It is ok to consider reusing or recycling gifts rather than going for "brand new" each year, or to simply FaceTime your loved ones during the festive period if you're unable to travel.
Don't worry about upsetting anybody – be creative and take the time to communicate your reasoning and intentions, and the change will happen. It is no good for anybody to be stressed and to feel "forced" to do anything for the sake of  festivities, this only creates frustration and resentfulness.
Use this opportunity to change your holiday season by adapting old, and creating new traditions more in line with your current goals and global issues.
Setting sustainable traditions
Try to be sustainable and creative this year! Get friends and family to draw names from a hat, rather than the chore of finding gifts for everybody. Send electronic cards rather than paper. Think of secondhand products and reusable gifts rather than whatever is new each year. If you're travelling, then stay a little longer. These things are all kind to the environment, and they show the people involved how much you value them individually. Most importantly, have fun and get some well earned rest.
Merry Christmas, and happy holidays from Positive Mind Practice!
Sign up below to hear more from us!
How we can help you Related News & Advice
Awards, Accreditations & Partners
Our therapists are accredited with the following UK and EU boards:
We are also able to accept clients who are insured by AXA, WPA and BUPA
*Please enquire for all other insurance companies*