Latest NewsCan Too Much Worrying Make Me Ill? Moderate stress and occasional worrying are normal in life, but as the mind and body are in close contact constantly communicating with each other by chemical messages, too much worrying can affect not just your mind, but also the health of your body.
The Cortisol hormone, (also known as the stress hormone) is responsible for waking up the body after refreshing sleep, so cortisol levels are naturally higher in the body each morning, and the same hormone level goes up when we exercise or indeed worry. When this hormone is released all the time, for example through excessive and repetitive periods of worrying, the body is kept in a continuous state of stress, thereby initiating the "domino effect".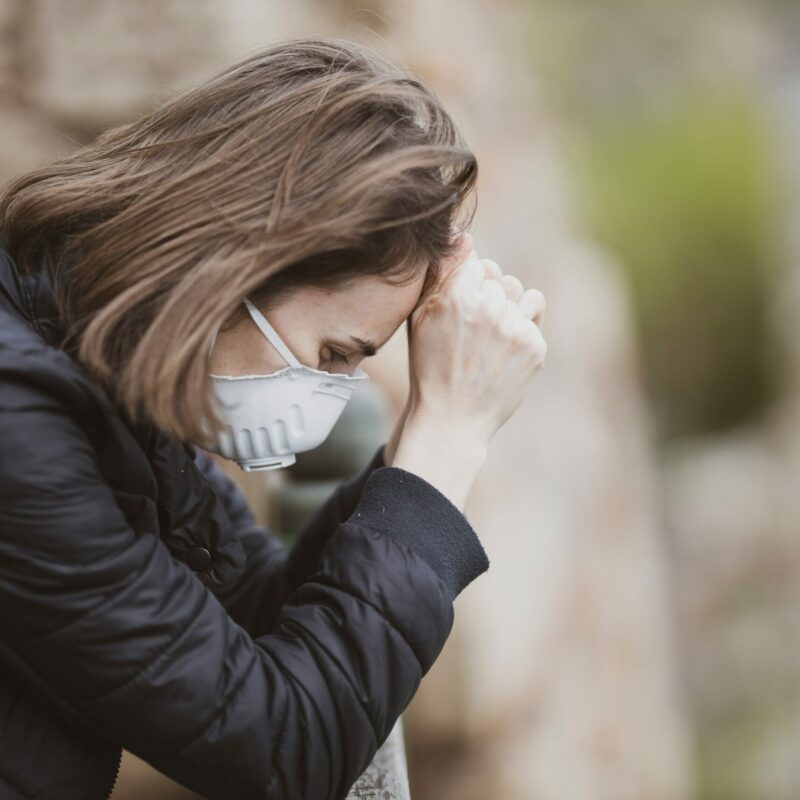 Allowing the body to be in such a chronic state of stress can contribute to the deterioration in both mental and physical health, if left un-managed; chronic anxiety can further lead to depression and other physical problems such as Irritable Bowel Syndrome. 
In my clinical experience, 100% of my clients who have been diagnosed with IBS have also been diagnosed with GAD (Generalised Anxiety Disorder; worrying excessively). Further to my own findings, in 2009, Sing Lee from the Chinese University of Hong Kong carried out a community study with 2005 participants, who also found and established a strong correlation between GAD diagnosis and IBS. 
Worrying often originates from childhood, and it's a common feature of people who have a problem with worrying to describe themselves as having "always been a worrier".
Worrying is a negative thinking habit, in many cases it is a habit that has been learnt from someone, for example the individual's mother, father, or elder sibling. There are different beliefs that people hold about worrying. These beliefs help the person to justify worrying as something useful, or in fact that worrying is a bad thinking habit and changing it seems impossible. 
Cognitive Behaviour Therapy techniques are an effective way of changing thought and thinking habits, and the Positive Mind Practice team is determined to provide access for all, to good quality courses and techniques that help our clients with the tools they need in order help support the change they need with their thinking habits.
To conclude; excessive worry and worrying has scientifically been researched and proven to be linked to be a cause of physical illness that can manifest itself as an acute short period of illness (episodic), or more long term (chronic). 
If you would like to find out more, or you feel that your worrying is taking over your day to day thinking, and is proving disruptive or debilitating, please contact us today so we can help you.
How we can help you Related News & Advice
Awards, Accreditations & Partners
Our therapists are accredited with the following UK and EU boards:
We are also able to accept clients who are insured by AXA, WPA and BUPA
*Please enquire for all other insurance companies*