Latest NewsExplaining Therapy Accreditations
How do I know if my counsellor or therapist is appropriately qualified?
I was recently saddened by stories of people who have been let down by rogue, unlicensed CBT or EMDR therapists. Some titles in the field of psychology are protected, while some titles are not.
This means that any therapist or counsellor can claim that they provide CBT or EMDR therapy.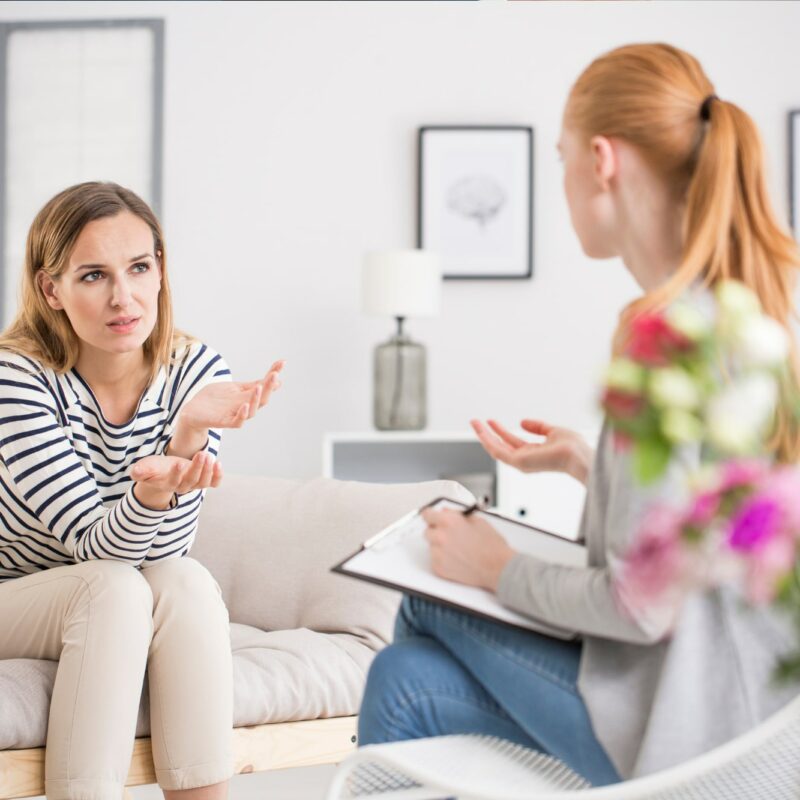 Navigating through the world of mental health services when you are in need of help can be difficult. In this blog I am focusing on accreditations within psychotherapy training – CBT (Cognitive Behavioural Therapy) and EMDR (Eye Movement Desensitisation and Reprocessing) in particular.
So, how can I know whether a therapist is appropriately qualified? Firstly, we need to understand the difference between being a member of a society or association, and being qualified, accredited, or chartered, by said organisation.
What does that all mean?
Anybody can become a member of a society or an association. Being a member of one, in psychology, does not mean that the person is qualified to provide therapy. Psychology students for example, often become student members of the BPS (The British Psychological Society) while they are studying.
Equally, being qualified only means that a course of some sort is completed. Not all courses are equal, however! Some courses are not approved by a relevant accreditation body. A course that is not approved cannot guarantee the gold standard, highest level of support.
Accreditation of the course is an important guarantee of the standard of training, which after completion, usually leads to being an accredited or chartered practitioner.
"Chartered" or "accredited" are the terms that you want to see. Psychologists are chartered by a governing body, the BPS for example.
This guarantees that you, as a client, can complain to their accreditation body if the therapist is behaving inappropriately. You can even take the issue to court if you need to. The practitioner is required to follow the strict guidelines of conduct set by their governing body.
So how can I check this myself?
A CBT practitioner must be accredited with the BABCP (The British Association for Behavioural and Cognitive Psychotherapies – http://www.babcp.co.uk) to claim that they are qualified to give CBT therapy. This means that you should be able to find their name listed within the "find a therapist" section of their website.
A CBT therapist in training should be attending a course that is accredited by this professional body, or they may already hold a "provisional accreditation" from the BABCP. Provisional accreditation is granted for 1 year to ensure that the guidelines of professional practice are followed. A trainee with provisional accreditation is supervised by a more senior CBT accredited therapist who has already completed their training.
The full accreditation is granted after this year if the trainee has satisfied all the criteria to provide cognitive behavioural psychotherapy to correct standard set by the BABCP.
EMDR is another form of evidence-based psychotherapy, regulated by EMDR UK in the UK and EMDReurope. If you are looking for a therapist who is accredited to provide EMDR (in the UK) then you should find their name on EMDR UK's therapist list. The training and accreditation process is similar to CBT training. The trainee EMDR therapist has to complete a course that is accredited and is then put under supervision before they are fully qualified to provide EMDR therapy.
What about us, at Positive Mind Practice?
Here at Positive Mind Practice, we are transparent by stating clearly who holds appropriate the qualifications and what their strengths are. At Positive Mind Practice we only hire professionals who excel in their field of training and are able to provide the highest standard of care in their field of expertise.
If you do not know which therapy approach is best for you, don't worry, we can help you to make the right decision. We can help to assure that you get the best experience and enjoy your journey to improving your mental wellbeing.
If you have questions regarding this blog or therapy in general, contact us or have a look at our other blogs.
All the best,
Tiina Sormus
Member of BPS, CBT therapist (BABCP accredited), EMDR practitioner (EMDR Europe/EMDR UK accredited)
Sign up below to hear more from us!
How we can help you Related News & Advice
Awards, Accreditations & Partners
Our therapists are accredited with the following UK and EU boards:
We are also able to accept clients who are insured by AXA, WPA and BUPA
*Please enquire for all other insurance companies*